How to Upgrade Your Home Decor with the Latest Curtain Trends for 2023
Home decor trends are constantly evolving, and staying up to date with the latest trends can help you enhance the aesthetics of your living space. One of the easiest ways to upgrade your home decor is by updating your curtains.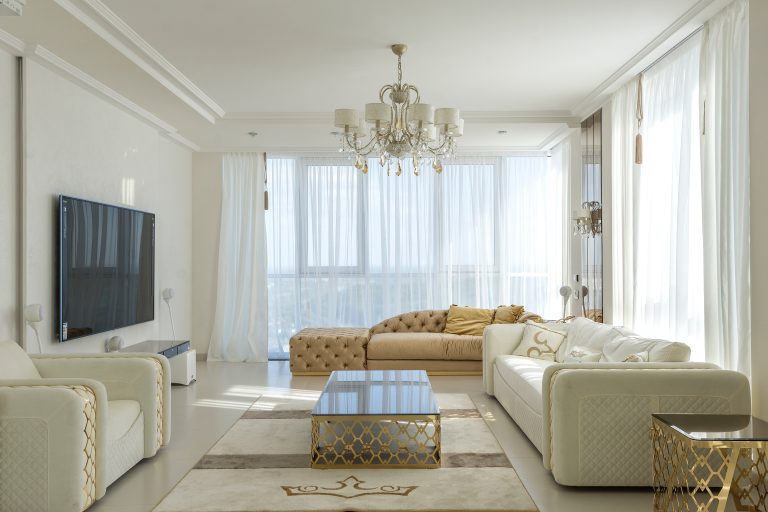 Curtains are more than just a window treatment:
they not only block out light and provide privacy but also have a significant impact on the overall look of your room. Updating your curtains can transform the ambiance of your space, making it look more modern and stylish.In this blog, we will discuss the latest curtain trends for 2023 and offer tips on how to incorporate them into your home decor.
The Importance of Updating Your Home Decor
As homes age, their interiors must also keep pace with the times. Updating your home decor has many advantages.
1. Improve Function
Updating your home's decor can help you get organized and make your space more functional. Replacing your curtains, for example, can provide better light control or enhance privacy, giving you control over the space.
2. Increase Comfort
Changing your decor can improve your overall level of comfort. Comfortable spaces help us relax and recharge; with new curtains that reflect your personal style and quality fabrics that ensure privacy and better light control, you can create a serene oasis.
3. Enhance Aesthetics
Updating your home decor enhances the beauty of your space, making it more attractive and enjoyable for everyone. Fresh curtains, for example, can help tie together different design elements in your space, creating a cohesive and personalized look.
The Benefits of Keeping Up with the Latest Trends
Keeping up with the latest trends in home decor can be beneficial in many ways:
1. Stay Ahead of the Curve
If you like staying ahead of the curve, keeping up with the latest trends is a great way to do so. By using cutting-edge decor, you can distinguish your home from others, creating a unique space that reflects your personality.
2. Budget-Friendly
By making small updates to your home, you can effectively keep it modern and stylish, without breaking the bank. New curtains, for example, are inexpensive and easy to change when trends change.
3. Increase Home Value
Investing in trendy home decor can help increase the value of your property. Up-to-date decor and modern furnishings can make your home more appealing to potential buyers.
Top Curtain Trends for 2023
Here are some of the top curtain trends you can expect to see in 2023:
Increase Your Home's Aesthetics with Dramatic Colors and Prints
Bold prints and bright colors are making a comeback in curtain design in a big way. From vintage-inspired damask prints to naturalistic botanical prints, there are plenty of colorful and dramatic options to choose from.
Stay Sustainable with Eco-Friendly Fabrics
With the world's focus shifting to sustainability, more homeowners are seeking to decorate their homes with eco-friendly materials. Many curtains are now available in organic cotton, linen, or other sustainable fabrics, making it easier for homeowners to create a more environmentally-friendly home.
Tips for Incorporating Latest Curtain Trends into Your Home
Now that you know which trends to look out for, here are some tips for incorporating them into your home:
Choosing the Right Size and Style for Your Windows
Consider the size and style of your windows when deciding on new curtains. If your windows are small, choose lightweight fabrics that allow natural light to filter in, making your space appear larger. If your windows are large, opting for heavy drapes can create a grand and dramatic look.
Adding Other Decorative Elements to Highlight Your Curtains
Select decorative elements such as coordinating cushions or artwork that complement the fabric and print of your curtains. This helps make a bold statement without overwhelming the rest of your decor.
Updating your home decor is an exciting process that can be easy to do, especially with the help of the latest curtain trends for 2023. By updating your curtains with bold prints, bright colors, and sustainable fabrics, you can create a fresh and modern look that reflects your personality.
To ensure optimal results, see that the curtains you choose align with your windows' size, and coordinate these curtains with decorative elements that complement their style. Regularly updating your home decor helps to bring new life and vitality to your living spaces, creating an environment that is both beautiful and comfortable.